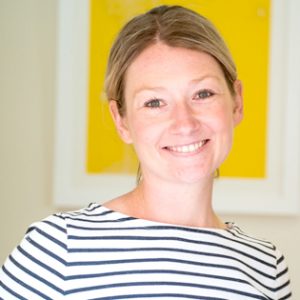 Sarah MacInnes
Paediatric Occupational Therapist/Director
SEED represents the many loves of my life. I grew up outside a little town, Narromine and then I moved to Sydney to attend school and later university. I loved growing up in a rural area, it has an intimate and grounding feel, where everyone is supportive of each other. This became an essential part of who SEED is, someone who becomes a key advocate of our children and their families and who works together to achieve the best results. We aim to create an atmosphere of openness where we are committed to sharing knowledge and are happy to let others shine.
Growing up in a rural area, we were surrounded by golden wheat and canola crops, and dust! My family work hard throughout the year to nurture the plant and provide the roots for growth. SEED, represents growth of our children. Treatment combines art and science. The lightness and vibrancy of working with children, yet the complexity and magic of how development unfolds. We are curious about how the mind and body of children work together and are driven to understand as much as we can.
I have been grateful to meet a group of professional, funny and inspiring clinicians who are like family, to share this journey with. I feel a deep responsibility to our team and our little community to ensure that SEED is an organisation that continues to thrive by offering relevant, meaningful services that change the path; that we work together to overcome challenges our children and their families face and most importantly we do this hand in hand with our community.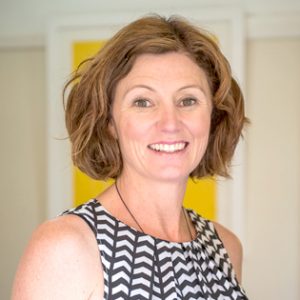 Michelle Maunder

Paediatric Occupational Therapist/Clinical Excellence Manager
I love life. I love learning and I love love love working with children, their families and educators. I work to assist each child's amazing brain and body move in new ways, that then allows them to play freely with their friends, do as well as they can at school and to develop the emotional and social skills they need to build positive, lasting relationships with the people they love. I also focus on working with the childs' family, assisting them to understand what is happening for their child and then coaching them to develop new skills and strategies to support their child at home. Whilst the journey is not always easy or straightforward, it is always worth it to see the thrill on the little face as they master a physical challenge they would never would have dreamed of taking on or when they can calmly manage a situation that would have previously triggered a meltdown and when the family feels more connected and empowered.
Whilst I love that I spend most of my days with my shoes off, crawling around the floor with children, I also spend more hours than I care to add up dedicated to my professional development. I am a committed to life long learning. In addition to completing my OT degree, I completed a Masters of Adult Education to compliment my OT practice. I have spent many days attending workshops and many more hours reading through course notes and textbooks trying to bring their combined insights into the work I do with families.
My work as a paediatric OT is influenced by the following international leaders; Occupational Therapy theory and techniques; Jean Ayres: Sensory Integration ; Tracey Stackhouse: SPIRIT model and STEPSI model; Sheila Frick: Therapeutic Listening Program, Astronaut Protocol, Posture and Respiration; Beth Osten: DIR Floor Time; HeartSpace Physiotherapy: Posture and Respiration; Trauma: Kim Barthel; Bessel Van Der Kolk, Stuart Shanker, Bruce Perry and Pat Ogden; Neurophysiology Stephen Porges, Self Regulation: Dan Siegel.
I am indebted to these people and their work. I am grateful for their influence on my occupational therapy career which has been nothing short of an extreme adventure. At times it has taken me far and wide geographically, sometimes travelling by ferry across Sydney Harbour to assist someone return to work at the zoo other times driving across the vast plains of rural and remote Australia at sunrise to assist a family live well at home on their cattle station. It has seen me working in board rooms, writing project plans, budgets and education calendars; in hospitals, in the community and more recently sitting on the floor with students in their classroom. Whilst my job title and the geography has changed over the years, the core purpose of my work has not. I see my role as an OT as assisting people to draw on their strengths to overcome their challenges, to facilitate them to learn more about what is happening in their body so that they feel empowered and able to live a full and meaningful life. It often sees me working with people when they may be facing their greatest challenge and the significance of this is not lost on me. I am wholly committed and passionate about serving the children and the families I work with as best I can.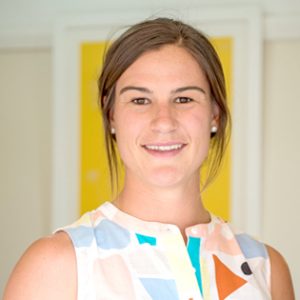 Annabel Guthrie
Paediatric Occupational Therapist
I grew up in North-West Victoria on a rural property in a largely agricultural area. My fondest memories as a child were playing under the sprinkler and on the trampoline with my siblings, running bare foot down the driveway, riding horses, swimming in the dam and being a part of every local sporting team that our community offered. I thrived in a small community and being immersed in so many activities. Having spent time away at school, I knew I wanted to continue my education and follow my passion of health and wellbeing. I completed a degree in Exercise Science at Australian Catholic University, Melbourne and although I enjoyed my time in the city I knew I needed a change in scenery, and headed for the outback Northern Territory. In my year chasing cows around the rugged landscape, I met and was inspired by an Occupational Therapist. A profession that I knew nothing about however I was intrigued to find out more. I went on to study a Bachelor of Occupational Therapy at Charles Sturt University, Albury. After completing a placement at Royal Far West Children's Services in Manly I was moved by the number of rural families travelling vast distances to seek allied health support. I knew that this is what I wanted to do, educate and support children and families by providing occupational therapy services in rural and remote areas.
I was fortunate to enter the workforce at SEED Paediatric Services in 2015. I quickly fell in love with the challenging, complex and rewarding role. Each day is so very different, and each family is so unique. I am passionate about empowering families with knowledge to best support their child in achieving wonderful things. I believe in helping each child unlock the door to their own success and I feel fortunate to be part of a team who provide world class services to these families. This profession has no limits, I've worked at Sensory Moves Paediatric Group in Gilgandra and Dubbo and provided services to families as far as Cobar, Nyngan and Bourke. I love giving back to these rural communities that are so similar to the one that I grew up in.
Cory Johnston
BOccThy (OT), GCPaedOT
I grew up in south east Queensland, completing my bachelor's degree of Occupational Therapy at University of Queensland in 2013. While working I went on to complete additional post graduate study of paediatric occupational therapy through LaTrobe University.
Early on in my career I was drawn to the field of sensory integration and neurodevelopment and in pursuit of that, I made the decision to move my life to Sydney and work at The Sensory Gym®. I will be forever grateful for the mentoring and training opportunities I had in Sydney and continue to have at Seed. While working at The Sensory Gym® I met my fiancé who grew up in Bathurst. Always wanting to be closer to family, we moved out to Orange in August 2018 and haven't looked back since.
After getting to Orange I worked in Child and Adolescent Mental Health, seeing how impactful sensory integration and therapeutic relationship can be across multiple settings. I also greatly enjoyed time working in the education system, which has left me with an incomprehensible amount of respect for teachers and schools in the work they do day to day. My love for early intervention and Sarah's proactive approach drew me to Seed in 2019. I'm lucky enough to be supported here in following my passion for complex clinical development, sharing knowledge and working with infants.
My pursuit of knowledge has provided me with many opportunities to develop my practice. My professional training includes in a number of therapeutic approaches based on a range of theories including: the Willbarger Deep Pressure Proprioceptive Technique; Advanced Therapeutic Listening and Quickshifts; The Alert Program; The SOS approach to feeding; the M.O.R.E course and many more. I have completed training for developmental trauma and attachment and am certified in both Tuning into Kids and Tuning into Teens. I enjoy assessing and optimising movement and have completed NDT, fascial release and Kinesio Taping. I also have a genuine love for relationship-based work and so completed a 12-month course through Profectum Foundation Academy, to complete a professional certification in the DIR® (Developmental, Individual Difference and Relationship-Based) treatment model. Popularly known as Floortime®.
My passion for understanding how neurology relates to function keeps me engaged and excited about the potential to create change. I love the possibility that childhood offers and that I can support children and families to thrive in their unique and wonderful ways.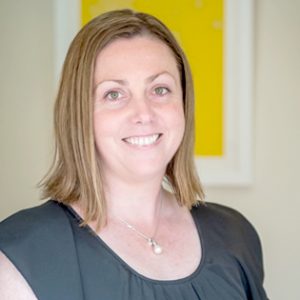 Toni Sharma
Administration Manager
I have centred most of my professional life working with young children and their families. I started working in long day care centres but soon found myself managing daycares. I really thrived on mentoring like- minded people on nurturing amazing and precious children that I moved on to being a trainer/ assessor in Early Childhood Studies.
I have been blessed with a gorgeous family and it was because of my amazing daughter that I stumbled across Occupational Therapy. Not only was I emotionally invested in finding out all I could around sensory integration, I was curious and found it absolutely amazing how our body works.
As my family worked with Sarah, I was lucky enough to be offered the role of Administration Manager of SEED Paediatric Services and work alongside Sarah and the team. I have relished in this role and have been so grateful to join many families on their journey, from initial contact through to surpassing their goals!
Throughout my role I continue to strive to assist and support families as they access our service. I also realise Seed has an important even vital role in supporting the wider community through Education, information and forging partnerships to enable the best outcomes for children.